My clients have seen conversion rate boosts from 10% to over 100%. A boost to your conversion rates means greater ROI for your marketing dollars and will be absolute magic for your entire marketing program.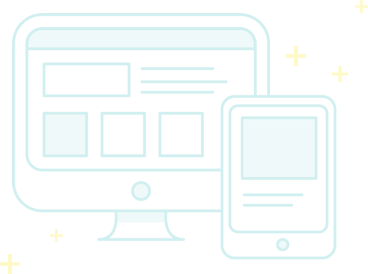 "Amber has been an invaluable asset to our conversion optimization work. She's creative, rigorous, and can develop effective testing process from scratch. The results we (and our clients) saw from her work were stunning! Double-digit lifts were common."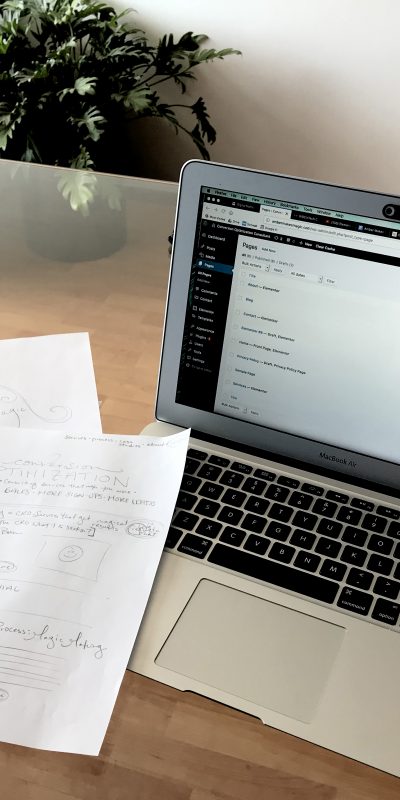 When Amber is your Conversion Optimization Specialist you will:
• Increase conversion rates so your website, landing pages and/or apps perform better
• Increase sales and average order value with upsells and cross-sells
• Generate more leads and higher quality leads
• Get more sign-ups
• Increase user engagement and social media engagement
• Increase your revenue
• Increase the ROI for ad spend
• Find your pricing sweet spot
• Improve the user experience and delight your users
• Improve your customer lifetime value and retention
• Reduce checkout or sign-up flow form abandonment
• Reduce returns
• Make testing fanatics out of your entire team creating a culture of continuous optimization
Results for Education Lead Generation Clients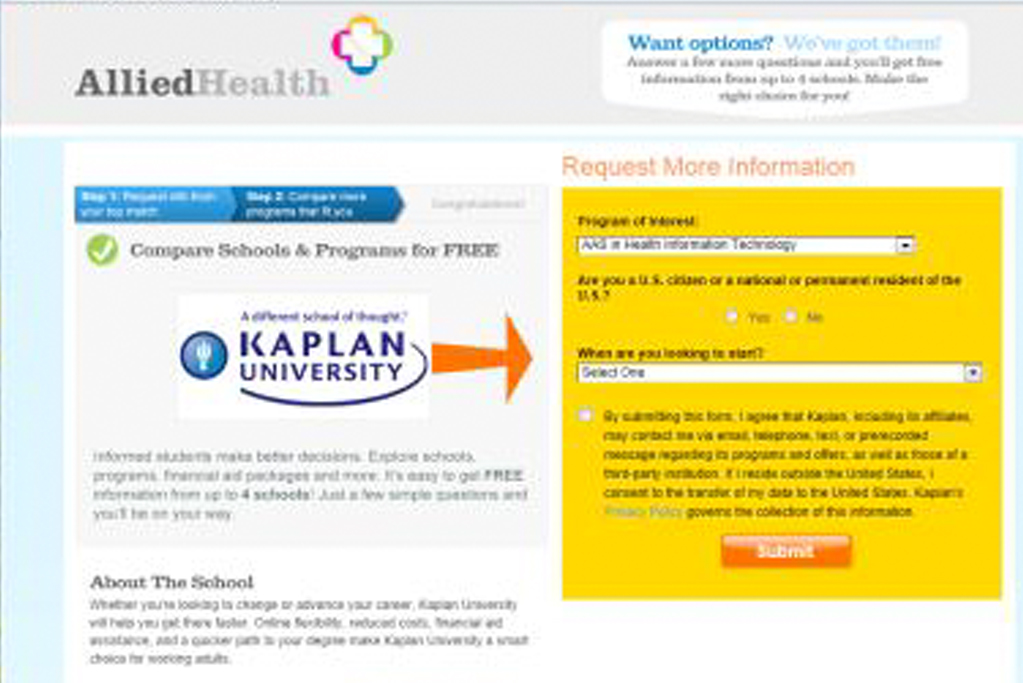 After a series of User Tests, I discovered users were confused by the length of a 4-step form flow. Adding progress indicators to the form pages to show users their location in the process increased conversion rates overall by 96% and revenue by 105%. There was a 233% improvement in users completing steps three to four. In a subsequent test I was able to increase CR by an additional 78% with design changes further enhancing clarity.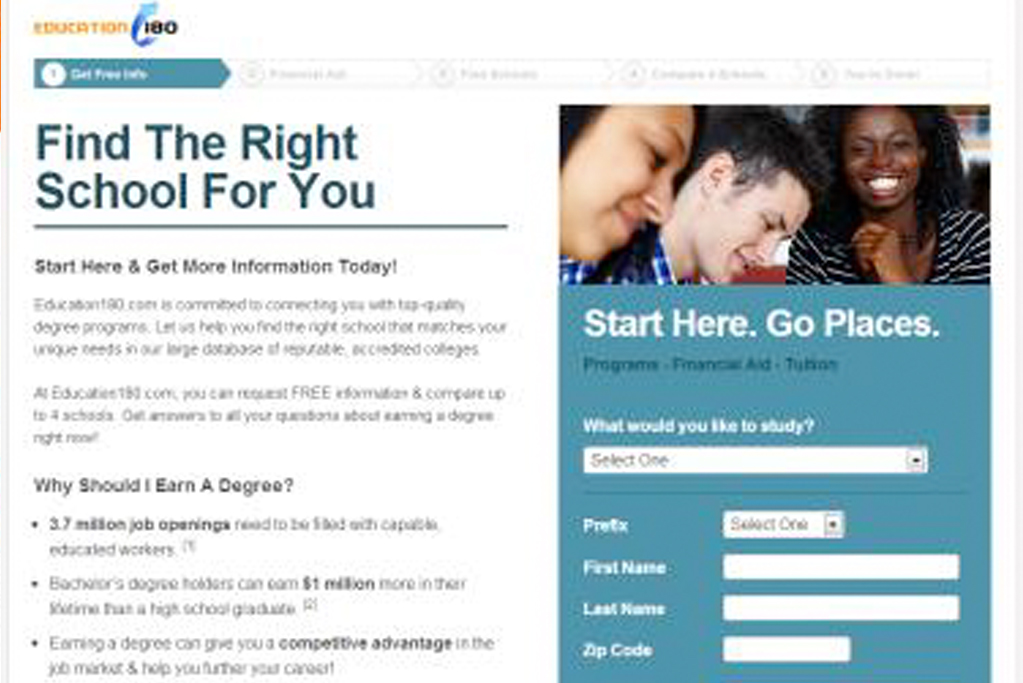 In a round of three subsequent tests I worked with the creative team to optimize a full-funnel 5-step landing page flow. The perfect combo of friendly color scheme, UX improvements and the right amount of copy including relevant benefit statements increased the page performance by 95%! In one of the tests we saw a 32% increase in CR by adding a relevant CTA link that offering users more information at the correct point in the journey.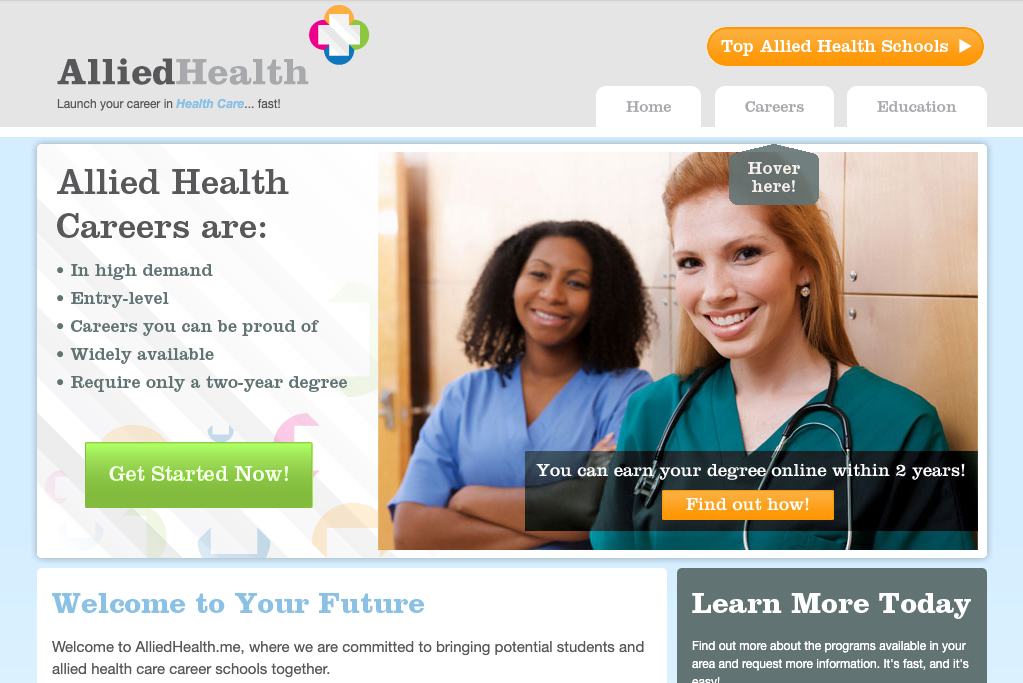 After a year of optimization and over 30 tests, top landing pages converted 200% better and the company's paid media campaign profitability more than doubled. These conversion boosts allowed the media team to bid on new keywords and exponentially expand marketing efforts.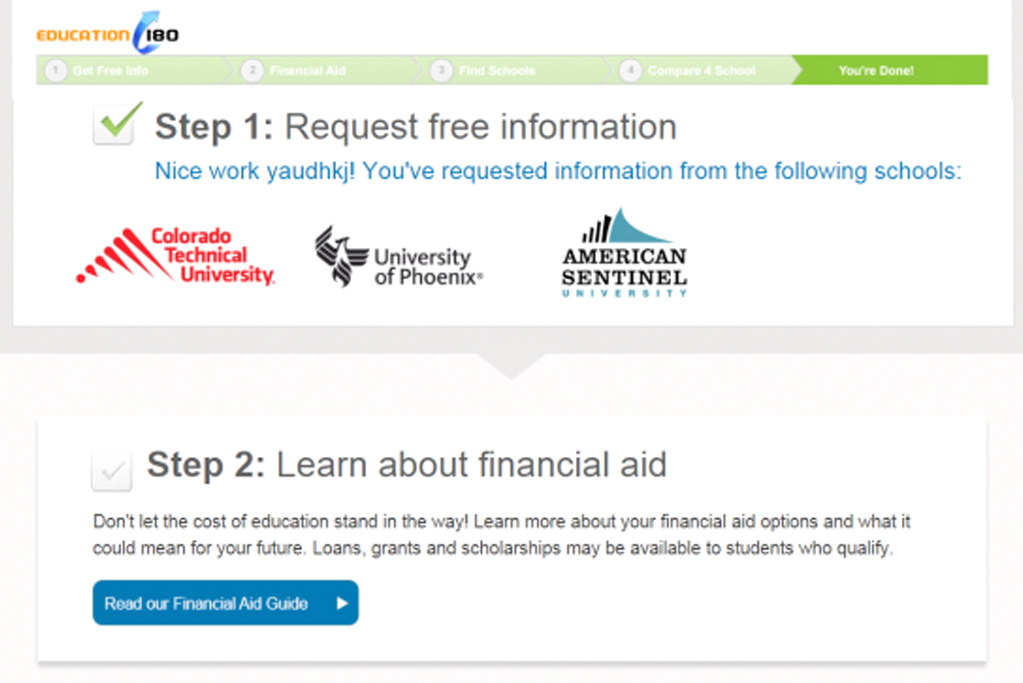 As part of a full-funnel optimization project I added a new geo-targeted upsell offer to a "request info" thank-you page . The additional offer created a new conversion opportunity + increased leads to small under-served local campuses. The page generated six times more organic leads for the site; a $1.10 increase in revenue per user that translated to $10k in new revenue per month.
Want to work together? Let's talk Conversions >
Results for an Experiential Gifting company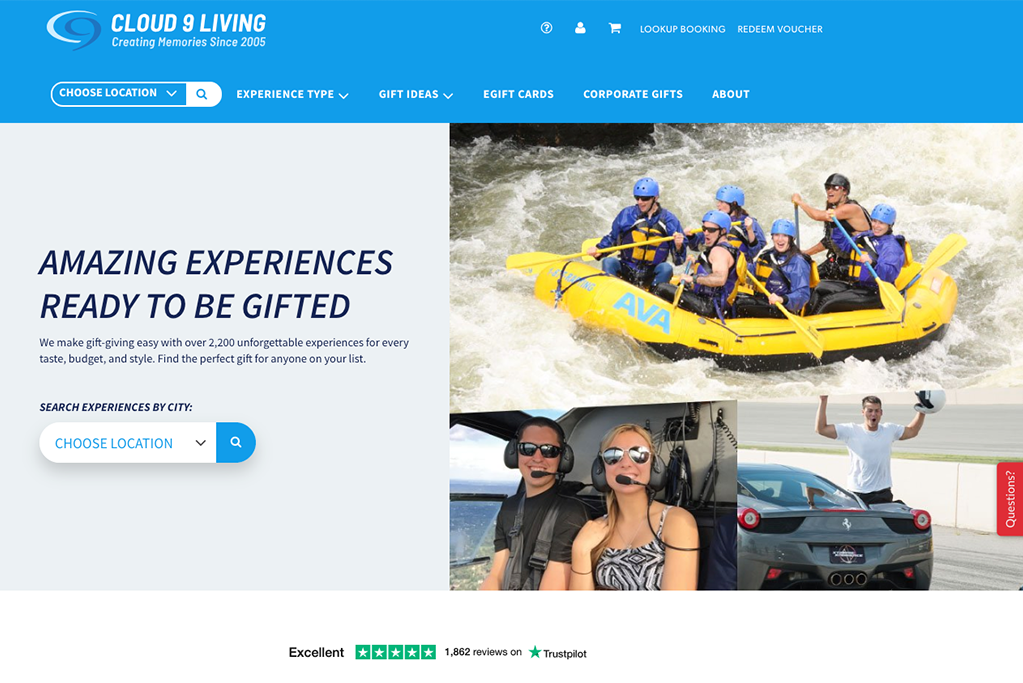 roi increase for ad spend yoy
In partnership with the agency Digital Decoder, we ran nine tests for this Experiential Gifting client over the course of a year ranging from full site section re-designs to messaging tweaks. During that time we rolled out six successful optimization wins to their mobile site + six successful improvements to the desktop site.  Their year-end result was a 13% increase in company revenue and a 38% increase in Return on Investment (ROI) for their advertising spend compared to the previous year!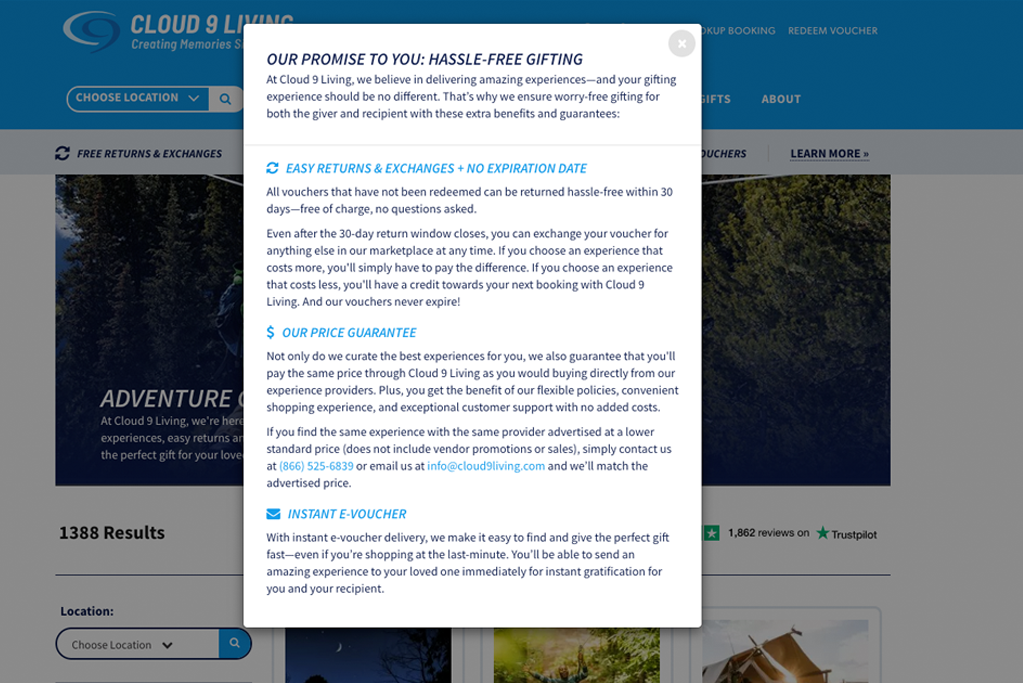 Voice of Customer Interviews + User Testing revealed that this client's return and exchange policies were a major component of their value proposition. However, users were largely unaware of the policies. By making them more prominent, available in multiple places on the site and explaining them in more detail we increased the conversion rate for the entire website by 13% and revenue per visitor by 20%.
Results for College Education Providers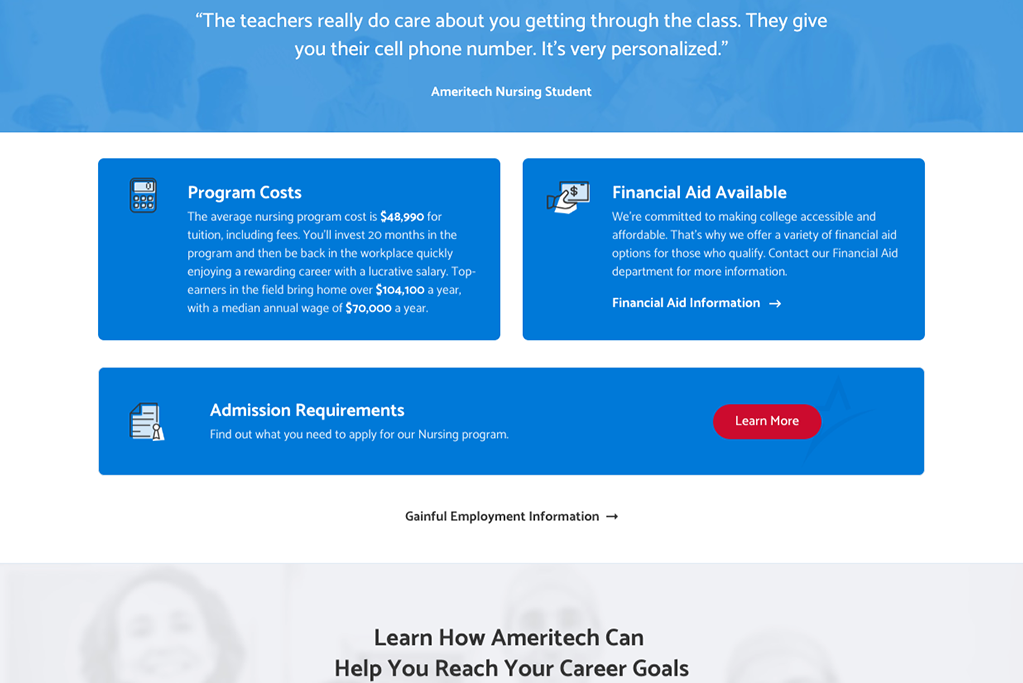 Voice of Customer Interviews + User Testing revealed students were searching for program pricing when doing College research. Adding tuition information increased conversion rates for "request information" leads by an average of 26% across  four program pages.  On the Nursing Program page, the client's largest campaign, conversion rate increased by 39% at 99% confidence.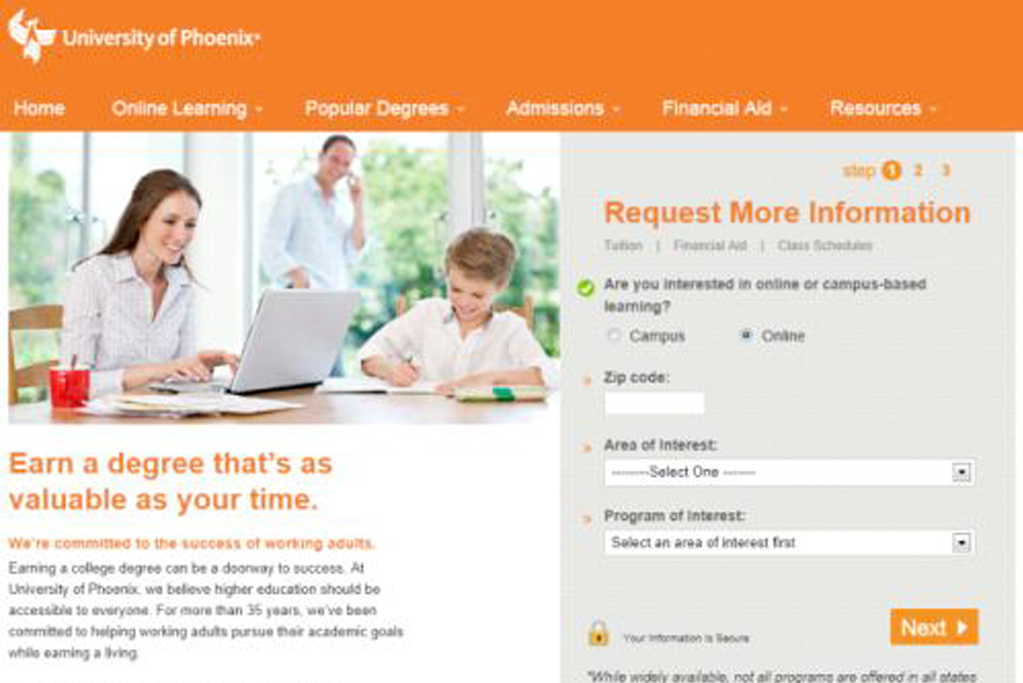 In order to better serve a user base of middle-aged females I increased the font size on the page for nearly all elements: from navigation to body copy. The result was a 30% improvement in Conversion Rate, 33% more revenue for the campaign and increased user engagement.
"Amber brings passion and dedication to everything she does professionally. She's great at handling new projects in which she has to come up with a plan from start to finish, and manages to keep everyone on the team motivated and focused to deliver great results."
Ready to experience amazing results?
Tell me about your business needs and I'll give you an honest assessment. We'll only work together if Conversion Optimization will mean exponential gains for you.